Bob Geoghan's 40th Washington DC Basketball Hall of Fame Event
<<Back to Featured Stories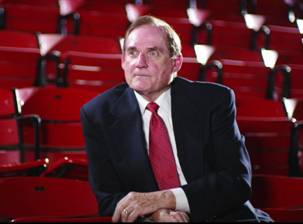 Date: September 12, 2021
Release: Immediate
Event: Washington DC Metro Basketball Hall of Fame
Date: October 2, 2021, Time: 11:30am-2:30pm
Location: Congressional Country Club
8500 River Road, Bethesda, Maryland 20854
Rockville, MD- The Washington DC Metro Basketball Hall of Fame founded in 1978 by Robert "Bob" Geoghan, is pleased to announce the 2021 Class of Inductees: Brenda Frese, Bob Geoghan, Dan Harwood, EB Henderson, Sidney Lowe, Eddie Peterson, John Thompson Jr., and Dereck Whittenburg.
Since 2002, Brenda Frese has served as the head coach of the University Maryland women's basketball team and has compiled a career coaching record of 569 wins and owns a 78% career winning percentage. In only her 4th year as head coach at Maryland, she won the 2006 Women's College Basketball National Championship becoming the 5th youngest coach to win one. She coached the Terps to a 2009 and 2012- ACC Championship and reached two more Final Four appearances: in 2014 and 2015.
Bob Geoghan, founded the McDonald's All American Game in 1978 and helped start the Jordan Brand Classic in 2002, but the Capital Classic, played annually in Washington, D.C., was the first real national all-star game. Geoghan began that in 1974 and its often called, "The Game That Started It All"- that's because it's the longest-running high school all-star game in the U.S. and is unlike any other all-star game in any sport. The Capital Classic pits the best high school basketball players in the Washington, D.C. region against the best players from around the nation.
The Capital Classic is a living legacy sports event —a virtual who's who of basketball. Throughout the years, the game has showcased such notable NBA icons like Moses Malone, Magic Johnson, Dominique Wilkins, Michael Jordan, Patrick Ewing, Lebron James, Grant Hill, Carmelo Anthony, Dwight Howard, Chris Paul, and the NBA's 2020 Slam Dunk Contest Winner, Derrick Jones, Jr. of the Miami Heat, who played in the Capital Classic in 2015.
Dan Harwood has taught physical education and coached for over 35 years, with the last 30 years at Magruder High School in Rockville MD. Coach Harwood has been the Montgomery County Coach of the Year five times. He was the Washington Post Coach of the year in 2001, after winning the state championship with a perfect record of 27-0. He led Magruder to win their 2nd State Championship in 2012, finishing that season at 26-1. In December of 2016, Coach Harwood reached the milestone of 500 wins in Montgomery County.
Dr. Edwin Bancroft Henderson, Civil Rights Activist, Educator, Administrator, Author, Sports Historian, Coach, and Athlete was a pioneer in promoting African American involvement in sports and physical education and is considered as the "Father of Black Basketball."
Born in 1883, Henderson was an honor roll student at Dunbar HS in Washington, DC, and a graduate of the University of District of Columbia, Howard University, earned his masters from Columbia University, his Ph.D. from Central Chiropractic College. For three summers, Dr. Henderson studied physical education at Harvard University where he learned to play a new sport - basketball. He introduced the game of basketball on a large, organized scale to African Americans for the first time between 1904 and 1910 and began a long and distinguished teaching career in the black public schools of Washington, D.C.
In 1904, Henderson helped establish the Interscholastic Athletic Association to foster high school and college athletics in Washington's black community and basketball was a top priority.
John Thompson Jr. was born and raised in Washington DC- and was a stand-out center at Archbishop Carroll High School. During his senior year he led Carroll to a 24 and 0 record preserving their 48- game winning streak along the way.
After graduation, he went to Providence College -where he played on the 1963 NIT Championship team and in 1964, he received honorable mention AP All- American recognition. He was selected in the 3rd round of the 1964 NBA draft and played two seasons with the Boston Celtics, while backing up- Bill Russell, as they went on to win back-to-back NBA championships.
Beginning in 1972, he coached the Georgetown Hoyas to three Final Four appearances: in 1982, 1984 and 1985. His 1984 squad, led by Patrick Ewing, won the National Championship and Thompson became the first African American coach to lead his team to the title.
Sidney Lowe was born in Washington DC and played basketball at DeMatha High School, in Hyattsville, Maryland- where his Legendary Hall of Fame coach -Morgan Wootten was quoted as saying, "If ever you saw a coach on the floor, that was Sidney. He understood the game so thoroughly, even as a high school player. He had a tremendous feel for the game. He made everybody else better."
After high school -Lowe went on to play college ball at N C State for legendary-coach Jim Valvano and helped led them in 1982-83 season to a miraculous NCAA championship defeating the heavily favored Houston Cougars. He played in the NBA for 7 years and coached for 30 and counting.
Ed Peterson- Legendary NBA Coach/executive Donnie Walsh, once called him "one of the best shooters he'd ever seen." Ed went to Springbrook HS is Montgomery County in the class of 1970- and even today his name is still brought up as one of the best purest shooters of all time. During his high school -junior and senior years, he lead the county averaging 27 points per game while shooting 53% in Career Field Goal percentage and 87% from the Free Throw line.:
He attended the University of South Carolina for two years under legendary coach Frank McGuire- and in his freshman year – tied- Tom McMillen of Maryland for the ACC Freshman scoring title. He played his last 2 years and graduated from the University of Georgia.
Dereck Whittenburg was a high school All- American for the legendary coach, Morgan Wootten, at DeMatha Catholic High School in Hyattsville, Maryland. He was paired with Sidney Lowe as a backcourt combination and together the pair helped lead DeMatha to a national championship his junior year. In Whittenburg's four years at DeMatha, the team only lost twelve times.
Going on to NC State, playing for legendary coach, Jim Valvano, Whittenburg scored 1,272 career points and stands second at NC State in career 3-point shooting percentage. His honored No. 25 Jersey hangs in the rafters of PNC Arena.
In the 1983 NCAA National Championship game, he scored 14 points and assisted on the game winning dunk that gave NC State its second national title, a 54-52 win over Houston's vaunted Phi Slamma Jamma squad. He was a third-round draft choice for the Phoenix Suns (51st overall) in the 1983 NBA Draft and has spent over 30 years as D1 coach.
Prior members include Red Auerbach, Elgin Baylor, Dave Bing, Grant Hill, Gary Williams, Johnny Holliday, Len Bias, Steve Buckhantz, Phil Chenier, Bobby Lewis, Red Jenkins, Morgan Wootten, Joe Gallagher, Brian Magid and others.
They will be honored at a luncheon to be held Saturday, October 2, 2021, from 11:30 am-2:30 pm at Congressional Country Club in Bethesda, Md. 20854
Tickets are $100 and there are a few seats still available. Please log onto: www.instantseats.com for purchasing your ticket. The event will also be streamed via YouTube on the "1st Amendment Sports" channel live that day.
Sponsors include Planet Fitness and The Pacific Institute, and a few sponsorships are available. These include luncheon seats, promo in the program, promo in the video, recognition at the event and pictures with inductees.
For sponsorship opportunities or questions, please contact Event Chairman, Rick Brown, 301-367-4489 (rbrown@thepacificinstitute.com).