Tim Basset dies at 67
By Savannah Morning News
Posted Dec 11, 2018 at 9:52 PM Updated Dec 11, 2018 at 11:20 PM
ATHENS — Tim Bassett, an All-SEC center for Georgia and one of the program's first African-American players, died over the weekend, the UGA sports information department announced Tuesday. He was 67. No cause of death was announced.

Bassett played for the Bulldogs from 1971-73 before playing seven years in the NBA and ABA.

A native of Washington, D.C., Bassett was a junior college transfer who played for Georgia during the 1971-72 and 1972-73 campaigns. He was named first-team All-Southeastern Conference in 1973 in balloting of league coaches, as well as being a second-team pick of The Associated Press and United Press International. Bassett led the Bulldogs in scoring (17.0 ppg) and paced both Georgia and the SEC in rebounding (14.2 rpg) as a senior. He also was the Bulldogs' top rebounder in 1971-72 (13.0 rpg).

Bassett's season rebounding totals in 1972-73 (368) and 1971-72 (337) rank No. 3 and No. 6, respectively, in the Bulldogs' record books. He also is No. 2 in career rebounding average (13.6 rpg) and No. 10 in career boards (705) despite playing only 52 games over two seasons.

Bassett's single-game career highs – 36 points against Kentucky on Feb. 19, 1973 and 22 rebounds versus South Alabama on Dec. 6, 1971 – both rank No. 14 all-time in Georgia basketball history.

Bassett was drafted by the NBA's Buffalo Braves and the ABA's San Diego Conquistadors and chose to sign with San Diego. He played for the Conquistadors for two seasons before helping the New York Nets to the 1976 ABA championship while averaging 9.0 ppg and 8.4 rpg. The ABA and NBA merged following that season and Bassett went on to play with the New York/New Jersey Nets through 1980 before completing his NBA career with the San Antonio Spurs.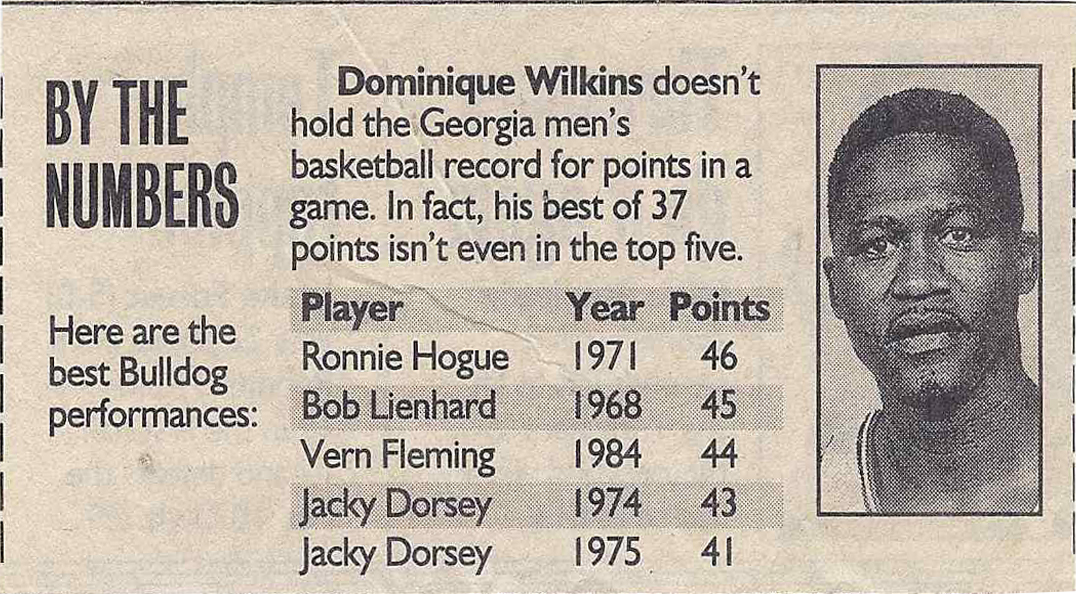 Prior to arriving in Athens, Bassett earned first-team junior college All-America after leading the College of Southern Idaho to a runner-up finish in the 1971 NJCAA Tournament.

After retiring from basketball, Bassett worked with Athletes Helping Athletes, an organization devoted to bettering the lives of special needs athletes, as a member of their training team for over 30 years. He also worked with Heroes & Cool Kids, a non-profit group co-founded by former New York Jets star Bruce Harper that offers a variety of youth mentoring programs.

Bassett was Georgia's SEC Legend for the 2013 SEC Tournament.
1969 McKinley Tech Team The Magnificent Seven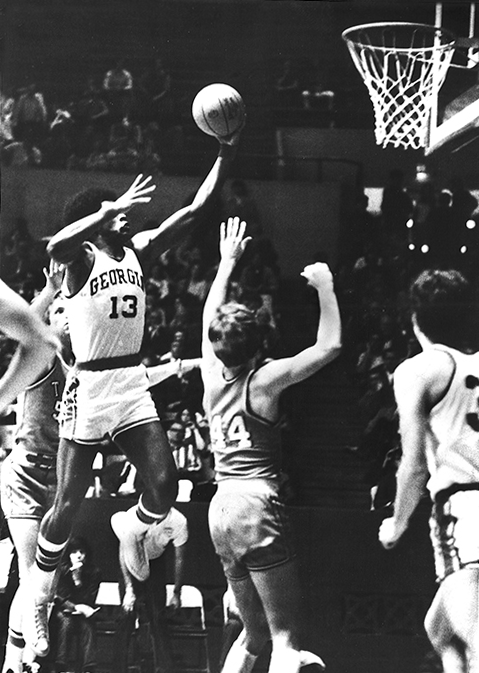 Tim Bassett slashes to the basket